Part-Time Recovery Counselling and Coaching Programme
---
{{item.currency}} {{pricing}}
---
---
{{item.currency}} {{pricing}} {{item.currency}} {{item.normalPrice}}
---
{{item.currency}} {{pricing}} - Out of Stock

9 week Part-time Addicton Treatment
The client will have two sessions per week, 1 hour per session.
Sessions at the Cape Town branch are held on Mondays and Thursdays, between 09:00am - 17:00pm (ask for alternative days).
Sessions at the Gordon's Bay branch are held on Tuesdays and Fridays. between 10:00am - 18:00pm (ask for alternative days).
Primary Programme
This is a comprehensive six week programme. Clients will engage in a structured yet flexible program utilizing
evidence based methods and a wide set of recovery tools that will help in getting the client back to realizing
their potential.
Secondary Programme
After completing a Primary Programme going back into society is not advised without completing our Secondary
Programme; the world and the people have not changed. This is one of the many lessons that will be learnt and
become a part of the clients new refreshing and successful way of life.
L.C.I.P three week Secondary Programme offers clients who have completed a Primary Treatment Programme a chance
to become aware of where and why he/she is where he/she is, and find ways that he/she can change the way the
clients thinks so that he/she can alter certain behaviours in order to start achieving the results that he/she wants.
Aftercare
The multi-disciplinary 9 week part-time programme aims at stabilising the patient on a physical, emotional and spiritual level, and to provide life skills training in order to cope with their specific challenges in their home and work environment. The patient now needs to build upon this treatment intervention by committing to a structured aftercare plan. Monitoring and support from significant others, and ideally from within their working environment and family, play an invaluable role.
Upon completion of the secondary program, an exit interview is scheduled with the relevant parties where the specific aftercare agreements are concluded. The aftercare plan will stipulate their acknowledgement of the disease concept, the important life style changes and follow-up agreements they need to apply.

Family Sessions
Interactive sessions focussing on creating awareness on the roles the family play in supporting
addiction. Families will also be provided with tools to bring about changes in their own lives.


All of the programmes include a series of informative groups, gender specific groups, interactive workshops, individual counselling and family involvement.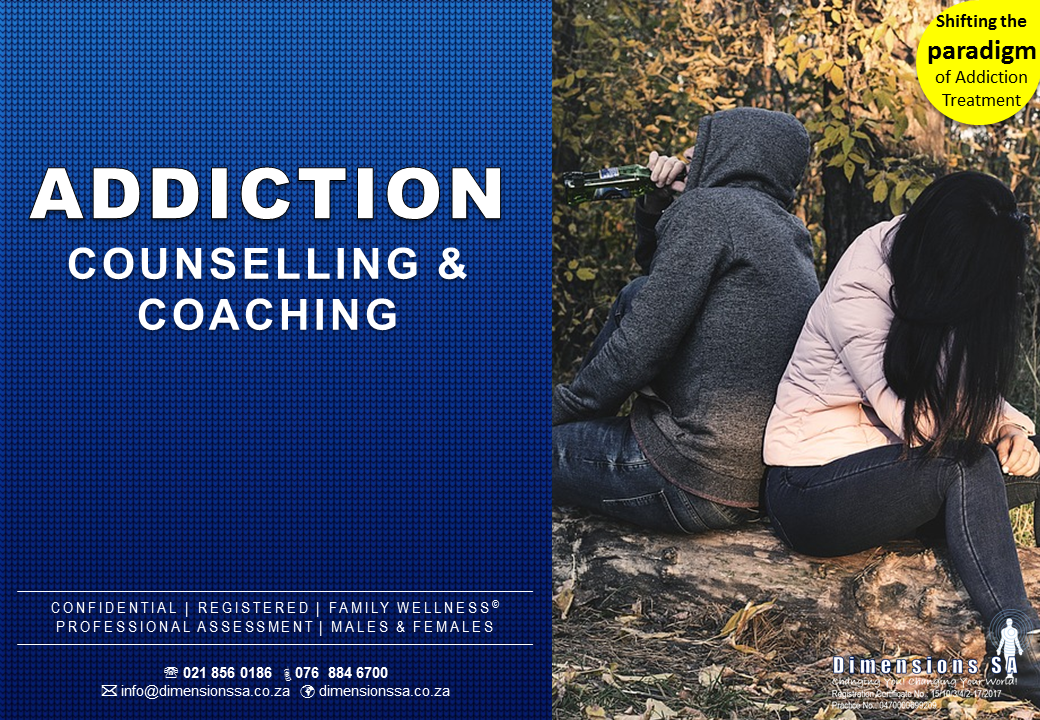 COMPLETE THE FORM BELOW TO ENROL